When the leaves change color and the weather gets gradually cooler, autumn is just around the corner and we typically long for warm and rich colors. Inspired by the beautiful seasonal blanket of leaves covering streets and woods, Victorinox launches its cross-category Autumn Spirit collection with the new I.N.O.X. watch, the Ranger Grip 55 Autumn Spirit Special Edition and the Altmont Classic backpack in camouflage style.
The cross category theme Autumn Spirit is all about the three shades olive, orange and black reflecting autumn hues. When trees are losing their leaves and all these different colors cover the ground it's time for new adventures and to rediscover this beautiful and colorful world.
The perfect companions in this gorgeous season come in warm and rich fall colors and consist of a new I.N.O.X watch, a limited-edition of the Ranger Grip 55 Autumn Spirit and the popular Altmont Classic backpack in fallish colors.
The watch of a lifetime
The new I.N.O.X. comes in a silver finish with an olive-green Paracord strap and was created to perfectly match an active and adventurous lifestyle. The great combination of design and established robustness makes it the perfect companion in any situation. Furthermore, the I.N.O.X. is the only Swiss watch withstanding up to 130 extreme endurance homologation tests and convinces with additional features like the Super-LumiNova® technlogy for easy readability or the triple coated and anti-reflective sapphire crystal. As for all Victorionox watches, there is a 5-year warranty+ included.
Ranger Grip 55 Autumn Spirit Special Edition
The Ranger Grip 55 Autumn Spirit Special Edition 2019 with its special two-component scales in orange and black perfectly matches the new I.N.O.X watch and also the Altmont backpack introduced below. As a beautiful accessory, the Ranger Grip 55 comes with an olive camouflage Paracord pendant imitating the style of the I.N.O.X. Paracord strap. Not only are the design and functionality convincing, but it's also good to know that the Ranger Grip 55 Autumn Spirit Special Edition is limited to 10'000 pieces worldwide.
Carry your belongings in camouflage style
Last but not least, the third category of the Autumn Spirit collection consists of the four popular Altmont Classic backpacks in a new camouflage style. To be ready for any adventure in the city or in the mountains, these backpacks remain right at your side or on your back, bringing along whatever you need. Altmont Classic backpacks are manufactured to bear heavy loads with reinforced webbing and padded shoulder straps. Items are easily located thanks to strategic openings and access points. They carry the Swiss Army Knife multi-tool bottle openers made in the knife factory in Ibach, Switzerland.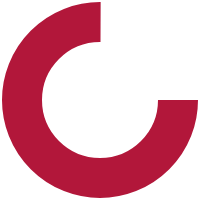 Your product has been added to your cart
Share this Article:
Success!
Your message was successfully sent.
Error!
There was an error while trying to send your message. Please try again.