Victorinox Garden Spring 2019
The start of the new garden year
Spring is in the air. For most of us, the warming sunshine marks the start of the gardening season, and thus the most beautiful months of the year for many gardeners. Now it's time to get out into the fresh air, out into the garden or the balcony.
My tips:
Don't make your garden too big. Two or three vegetable beds or raised beds and a few pots on the balcony are enough to start with. Because a few short spells every day provide more pleasure than working monotonously all day long.
Position the herb bed close to the kitchen so the herbs you need are always close to hand.
The bed will not need much care, will look beautiful, and will care for your health when you use the herbs every day.
Sensitive plants that need stable temperatures, such as eggplants, bell peppers, tomatoes, chilies, and cucumbers, or herbs like basil, rosemary, and verbena, are best sown in seed trays indoors until no more frosts are expected, before you plant them out in their intended spot on the patio or in the garden.
Seeds need very different temperatures to germinate, depending on the variety. Broad beans, for example, germinate at a soil temperature of 5 degrees Celsius, whereas, by contrast, pumpkins need a good 18 to 20 degrees Celsius.
Keep the seedlings constantly moist. But they mustn't sit in water. If you are growing in containers, cover them with glass or plastic; that will slow the evaporation of the moisture in the soil.
That can start straight away, because in April things move quickly on the balcony and the patio. Growing from seed is not so difficult. Covered seed trays make sowing out easier for you, provide ideal germinating conditions, and can find room on the windowsill, so you can even garden in a small space. There is hardly anything more exciting for children than watching the first green shoots pushing through the soil after a few days.
In mild weather, I let the young plants soak up the fresh air in the sun during the day and bring them back indoors in the evenings. It's still important to keep an eye on the temperatures at night because you can still expect frost in April.
Even if you don't think you have a green thumb and don't believe that gardening is really your thing – an herb garden is always a good start for a new gardener because herbs are very easy to grow, are relatively undemanding, and can be harvested fresh from the balcony all through the summer; they will also improve any dish.
Most herbs love a sunny, south-facing position and soil that tends to be drier and less fertile. Herbs have the advantage that they don't need much watering or fertilizing, because in their natural environment in southern climes they mostly flourish on poor soils with little precipitation.
I use peat-free potting soil designed for herbs and I plant the seedlings in window boxes or individually in clay pots. The "Bac Sac" planter bags have also proved their worth. You can lift them without much effort and move them about easily on the balcony; they also make a great gift.
Black plastic pots are not suitable because they tend to over-heat and dry out in the sun, and the herbs can burn in them.
Regular harvesting of the delicate growing tips also helps to strengthen the herb plants and maintain bushy growth.
Tip: Your back will love raised beds
Raised beds have lots of advantages and are a genuine alternative to pots and window boxes, whether in your back yard, front garden, or even on the balcony. They are easy on the back, the vegetables thrive thanks to the many nutrients and the additional warmth from the soil, and they are easy to protect from snails and mice. You can also expect yields as much as 30% higher than conventional beds. This is the result of the different layers built into the raised beds; the bottom layers consist of branches, leaves, coarse compost, and added herbs such as comfrey and nettles. These "additives" accelerate the decomposition process in newly constructed raised beds, which creates heat and stimulates plant growth.
For maximum gardening efficiency, the raised bed should be 80 to 100 centimeters high and no more than 100 to 120 centimeters wide; that way you can reach the middle of the bed when working from either side. The length of your bed is determined by how much space you have available. You will find raised bed boxes in practically any garden center or home improvement store today.
I wish you a great start to the garden season

Kind regards,
Remo Vetter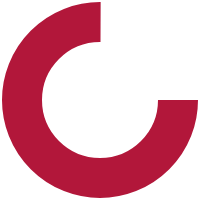 Your product has been added to your cart
A brief biography of Remo Vetter "The Lazy Gardener"
Born in Basel in 1956, Remo ran an international company selling natural products for over 35 years. He's now in demand as a garden designer, consultant and author and has created many successful garden projects in Switzerland, England and Ireland.
Self-employed since 2018.
Lectures in Switzerland and abroad exploring sustainability, our interconnected natural world, and finding meaning in life.
Numerous appearances in radio, TV and print media in Switzerland and abroad.
Monthly columns in various magazines.
His book "The Lazy Gardener und seine Gartengeheimnisse" Achieving Better Results in Your Organic Garden with Little Effort is available from atVerlag ISBN 978-3-03800-941-2
Share this Article:
Success!
Your message was successfully sent.
Error!
There was an error while trying to send your message. Please try again.