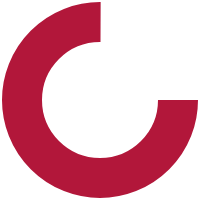 Keep Moving Forward Tinker
''Keep Moving Forward.''
As a mainstay in the Swiss Army Knife collection, the Tinker will quickly become your go-to tool. Durable enough to last a lifetime, and guaranteed for it, the Tinker includes all the implements needed for work and play. Whether you're simply moving through your day or journeying around the world, the Tinker pocket knife truly is the pocket knife for tinkerers on the move.
To continue the collaboration with Wounded Warrior Project, Victorinox Swiss Army brought together two warriors, Jeffrey Adams and Donna Pratt, with two veteran artists from the United States Veteran's Artists Alliance (USVAA) to translate their stories for the 2018 Wounded Warrior Project Special Edition Swiss Army Knives. The designs appear on the handle of the Tinker Swiss Army Knife.
This patriotic design, created by veteran artist, Trevor Denham, a member of USVAA, was inspired by Wounded Warrior, Jeffrey Adam's story.
Jeffrey Adams left college early to serve in Baghdad, Iraq. While looking for improvised explosive devices (IEDs), Jeffrey was hit by a land mine and sustained multiple injuries, including the amputation of one of his legs. After nearly 30 surgeries, he was able to walk across the stage to pick up his diploma at graduation.
Jeffrey believes that injured warriors are rendered stronger by their experiences. He says, "If you can change something, do it. If you can't change it, then accept it and move on. It's easier said than done. But things are what you make of them. You just have to keep moving forward."
This inspirational message is depicted on Jeffrey's knife. The front of the knife shows Jeffrey with this prosthetic leg in his service uniform standing at attention in front of the US flag. The back of the knife prominently displays the message "Keep Moving Forward" above the Wounded Warrior Project logo. This design signifies that, though Jeffrey may have been injured in battle, it does not make him any less of a soldier. WWP helps injured soldier members like Jeffrey learn the importance of accepting what is and moving forward.
Returning service members need our support. While their mission may have changed, yours has only just begun. Make it your mission to join Victorinox Swiss Army in supporting Wounded Warrior Project (WWP). For every Wounded Warrior Project (WWP) Swiss Army Knife sold through June 30, 2021, Victorinox Swiss Army, Inc. will donate 5% of the manufacturer's suggested retail price directly to WWP to fund unique, direct programs and services to meet the needs of injured service members.
Tools
large blade
small blade
can opener
screwdriver 3 mm
bottle opener
wire stripper
screwdriver 6 mm
reamer, punch
Phillips screwdriver 1/2
toothpick
tweezers
key ring
Dimensions
| | |
| --- | --- |
| Height | 0.6 in |
| Net weight | 2.2 oz |
Details
| | |
| --- | --- |
| scale material | ABS / Cellidor |
| Blade lockable | No |
| One hand blade | No |
Victorinox AG guarantees all knives and tools to be of first class stainless steel and also guarantees a life time against any defects in material and workmanship (save for electronic components 2 years). Damage caused by normal wear and tear, misuse or abuse are not covered by this guarantee.