Hardside vs Softside Luggage: The Pros and Cons in Detail to Help You Decide What's Better for You
There's plenty to consider when buying a suitcase and choosing hardside or softside luggage is probably one of the first things you should decide upon. It used to be a question of protection versus weight, but there have been enormous technological advances in the production of both hardside and softside luggage, meaning the decision nowadays is less clear cut.
Our Connex Collection comes in both hard and soft versions and in a wide range of colors, which can make for some pretty tough decisions. Let us help you answer two fundamental questions: Hard or soft? Or mix and match?
Hannes Asam is the ideal person to advise you. Not only is he our Product Marketing Manager for Travel Gear and Accessories, but he's often on the road for both business and leisure. Hannes is also a very active person – whose free time sees him skiing in Norway, rock climbing in Switzerland or fishing in his native South Tyrol (Italy). Using his technical expertise, Hannes guides you through the various options:
Hard shell suitcase, hard shell carry on luggage
A hard shell suitcase is still the best option if you want total protection for your possessions, and the peace of mind that comes with this. It is well known however that scratching can be an issue with some hardside suitcases. "That's why we've chosen super strong 100% virgin polycarbonate for our Connex range, and applied pressure via a roller during the production process" says Hannes. The result is a surface which is highly scratch resistant, thereby minimizing one of the biggest disadvantages of hard shell luggage. If you're a frequent flyer who likes to keep both check in and carry on possessions well-organized and safe, this is the option for you. Don't want overkill on the matching? Choose cases from the Connex collection, but in different colors – we have six to choose from.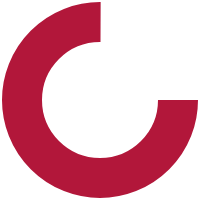 Your product has been added to your cart
Hard shell suitcase, soft shell carry on luggage
This is the ideal option if you travel long-haul for business. You want a robust interior that protects your possessions from impact, but you want to keep your carry on looking pristine for as long as possible. Hannes points out that the polyester used in a soft shell makes it extremely resistant: "In our Connex range, we use a 840d x 900d nylon which is highly abrasion resistant. The bottom line is your case will look newer for longer, as well as being strong enough to keep what's packed inside secure". This is great for those who want to keep everything safe, but perhaps still need to take their carry on to a business meeting when traveling.
Since softside carry ons can have an outer pocket thanks to the flexibility of the material, they are particularly useful for business meetings.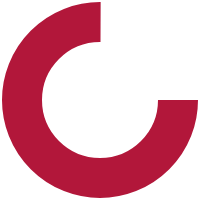 Your product has been added to your cart
Soft shell suitcase, soft shell carry on luggage
Want both good looks and security? This is the option for you: "The durable nylon used in our softside luggage is more resistant to wear and tear from travel than a hardside, so they look newer for longer" says Hannes, "but our soft shell Connex global carry ons are also highly resistant to weight and pressure thanks to their super strong inner frame". Newly developed for Connex, this frame is a rigid structure, made of plastic and fiberglass, and especially designed to withstand large amounts of pressure without breaking. The nylon itself is also much stronger and more tear resistant than the softside cases of the past. Hannes adds: "An additional benefit for soft shell luggage is its flexibility. The soft material makes it easier to add front pockets. This is especially useful for a carry on, where you may want to keep small items close to hand when flying".
Hard shell carry on, business backpack
This is the combination that works best for many short-haul business travelers. Traveling for just a day or two for work? No one needs to take a large suitcase, so many people prefer to take a wheeled carry on and a business backpack – the carry on for clothes, shoes and toiletries, and the backpack for laptop and personal items. "The downside of this" says Hannes "is that not every airline allows it. Some airlines are very strict about taking one piece of hand luggage only. Other airlines may stop you at the gate and ask to put your carry on case in the hold, due to lack of space." This is when a hard shell carry on really comes in handy – you can simply lock it up with our built-in TSA-approved lock and hand it over to the airport staff, safe in the knowledge that whatever is inside will be safe and secure during your journey.
So which type are you? Hard or soft or a mix of both? Whatever your tastes, our Connex Collection has something for you, regardless of it you are looking for a fun seasonal palette, a classic color, a large suitcase or a carry on, or of course a soft shell or hard shell.
See our workbag inspired by Hannes and his travels.